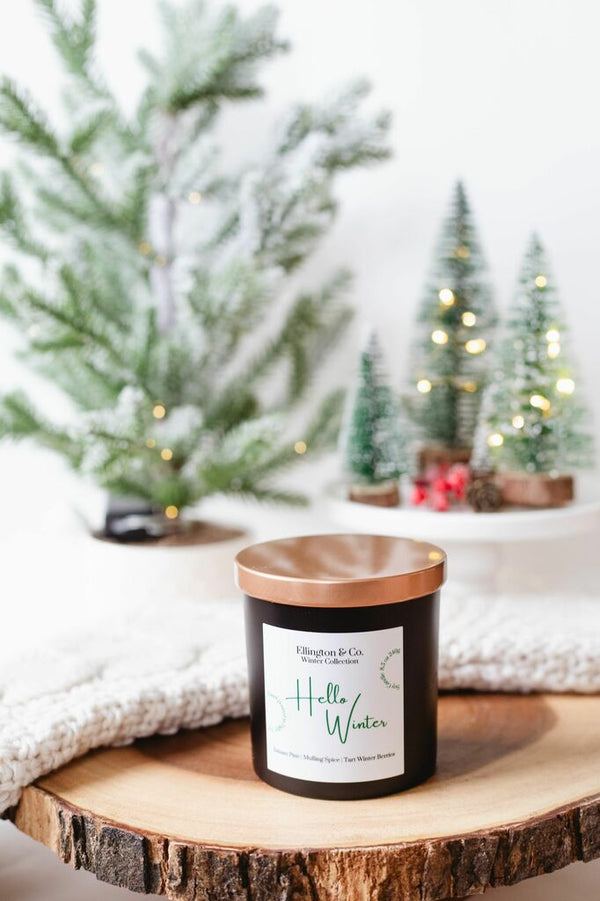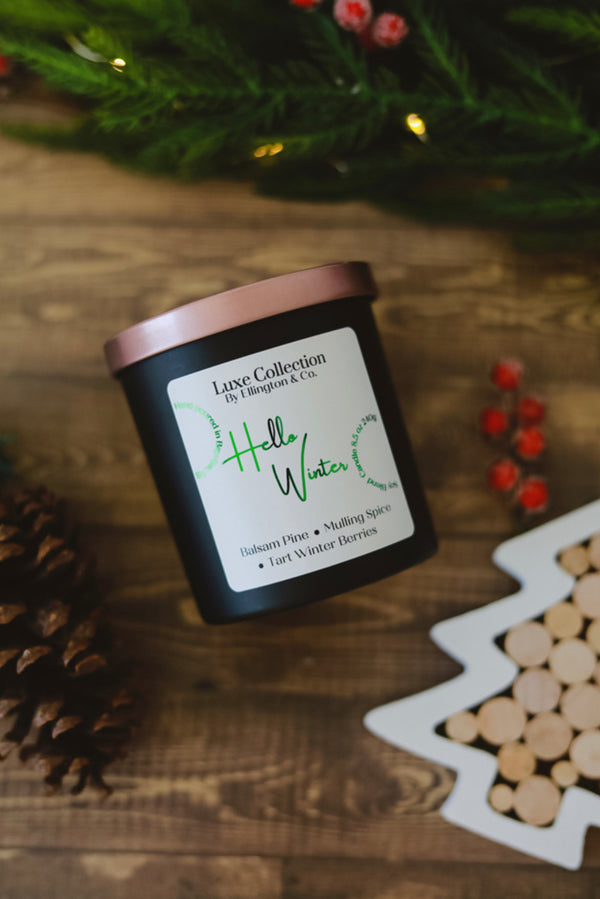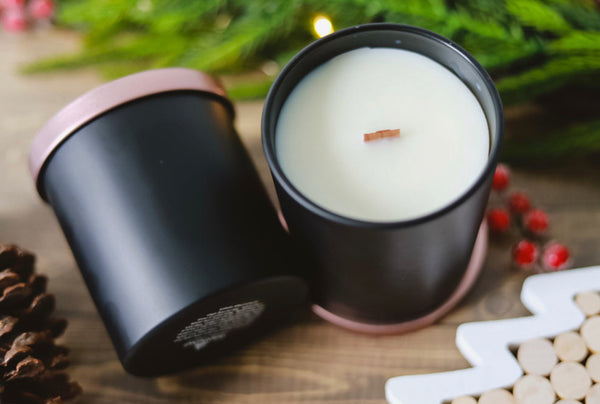 Hello Winter is a fresh fragrance that starts out with fluffy white snowflakes falling on your nose!  As you breathe in the majestic winter air, you catch notes of the fresh balsam pine surrounding this welcoming village, delicate mistletoe hanging from each doorway, tart winter berries and just a hint of mulling spices on the stove top!  The scent has been in our line up two years running now.
         Notes:
         Top - Balsam Pine
         Middle - Mulling Spices
         Base - Tart Winter Berries
This scent is featured in our classic matte black glass jars and come with a metal lid in our signature copper color.  The vessels are filled with a beautiful creamy soy wax and quality phthalate free fragrance oils.  We also added a special touch to your Ellington & Co. candle, an upgrade from the traditional cotton wick to a more unique and appealing crackling wooden wick!
~ Where luxury meets sustainability!
8.5 oz Candle:
45+ hours burn time*
3.55" tall, 3" wide
Suggested rooms for candle use: bedrooms, bathroom and living room
*The trick to make your candle last longer and have minimal soot is to trim the wick to 1/4" maximum to 1/8" minimum before every single burn and to keep it lit for 3-4 hours at a time.  Please be sure to read the warning label at the bottom of your candle and NEVER leave your candle unattended.  
Once you've enjoyed the life of your candle please be sure to upcycle your candle jar in some way!  Please see FAQ for some inspiration.  Please don't forget to recycle and/or re-use any of the packing you can.