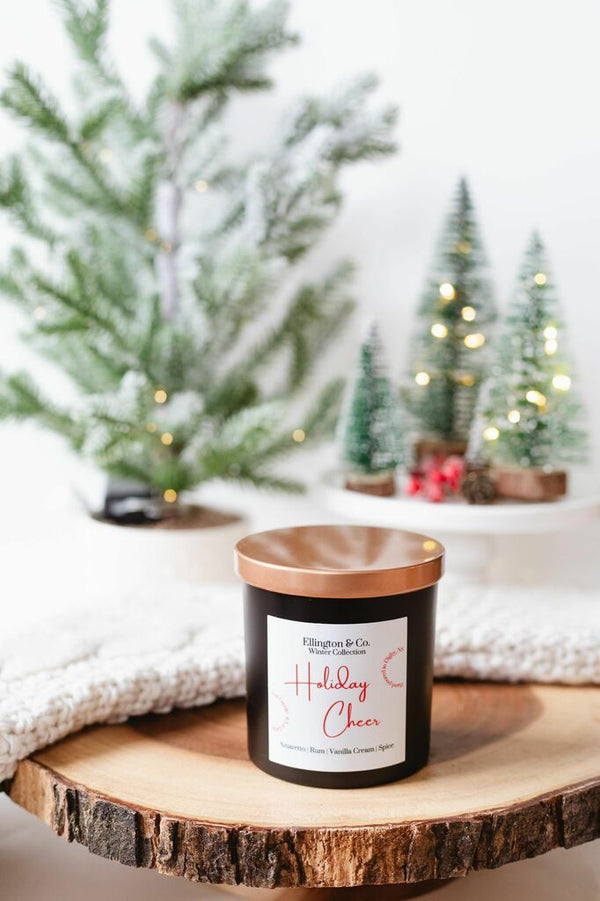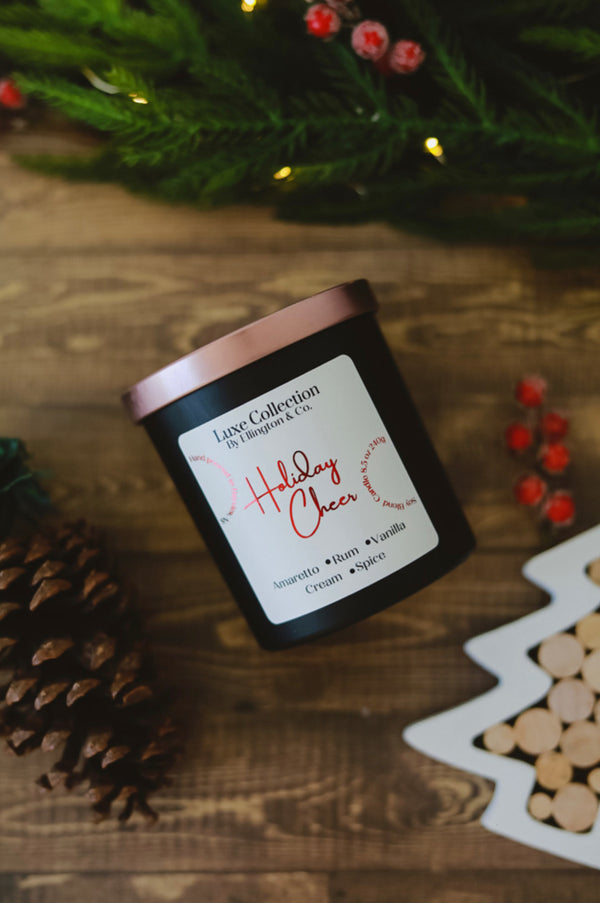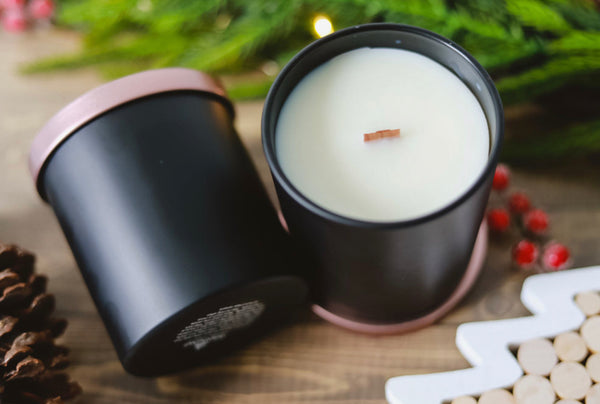 Yay, returning from Winter 2022 line up is Holiday Cheer!  For many, the holiday season isn't complete without a splash of homemade, spiked eggnog and our vanilla eggnog.  Heavy on amaretto and rum, this creamy scent has an added dash of vanilla, butter and sugar for a rich and delicious gourmand fragrance.  
This fragrance is infused with essential oils including clove leaf, cedarwood, nutmeg, eucalyptus, cardamon, orange and pine.
         Notes:
         Top - Amaretto
         Middle - Rum, Vanilla
         Base - Butter, Sugar, Cream, Spice
This scent is featured in our classic matte black glass jars and come with a metal lid in our signature copper color.  The vessels are filled with a beautiful creamy soy wax and quality phthalate free fragrance oils.  We also added a special touch to your Ellington & Co. candle, an upgrade from the traditional cotton wick to a more unique and appealing crackling wooden wick!
~ Where luxury meets sustainability!
8.5 oz Candle:
45+ hours burn time*
3.55" tall, 3" wide
Suggested rooms for candle use: bedrooms, bathroom and living room
*The trick to make your candle last longer and have minimal soot is to trim the wick to 1/4" maximum to 1/8" minimum before every single burn and to keep it lit for 3-4 hours at a time.  Please be sure to read the warning label at the bottom of your candle and NEVER leave your candle unattended.  
Once you've enjoyed the life of your candle please be sure to upcycle your candle jar in some way!  Please see FAQ for some inspiration.  Please don't forget to recycle and/or re-use any of the packing you can.