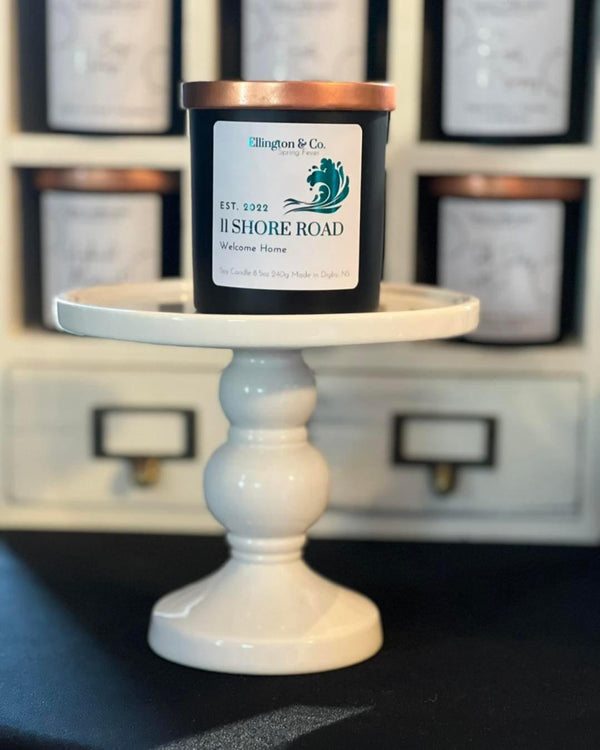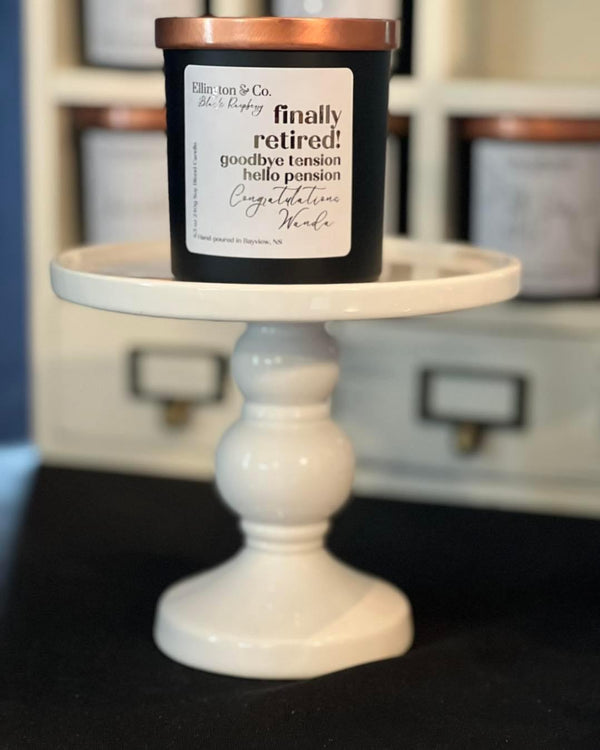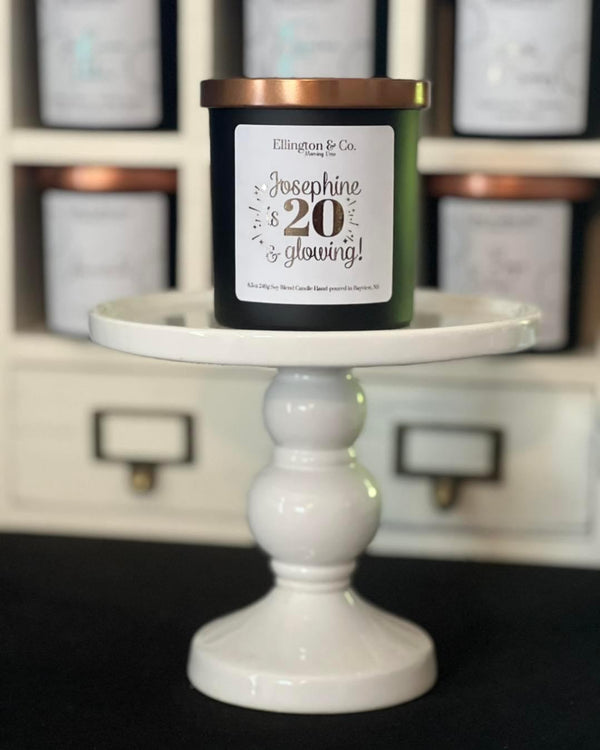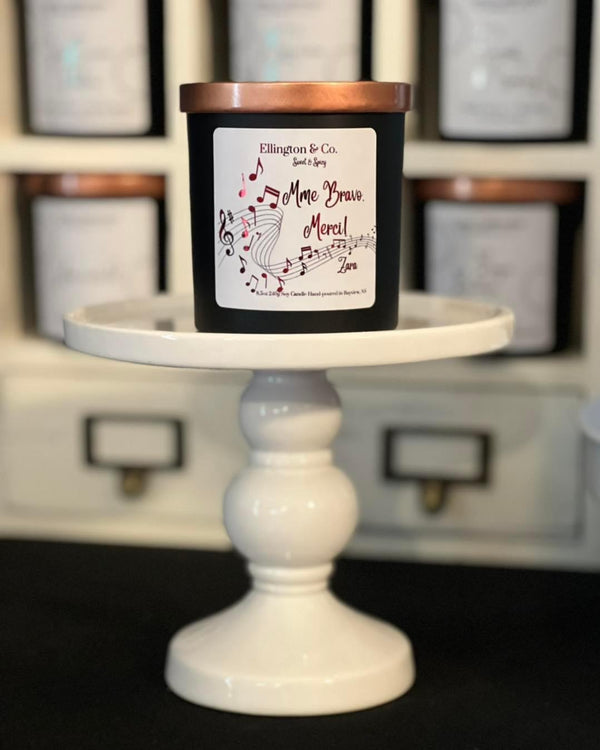 We are so delighted and excited to offer our customers personalized and custom labels!  These make beautiful gifts for many, many occasions:
Birthday
Anniversary
Wedding
Bridesmaid Gifts
Bridal Shower
Wedding Favours
Easter
Mother's Day 
Father's Day
Pride
Teacher Gift
Graduation
New Home Purchase
Moving Away
New Job
Retirement
Thank You
Get Well Soon
We also make these for businesses to give as gifts to their staff, their students, their customers.  We make the custom candles for business such short-term rentals for their guests to enjoy during their stay!
Simply reach out to us via email support@ellingtonco.com, via Facebook @ellingtonandco or via Instagram @ellinton.co with what you'd like for a label.  Any details you'd like to share or perhaps it's just wording and we can work on the rest for you.
Once we start communication we will send you all the current scents we have to choose from.  All of our custom candles are in the matte black jars with our signature copper lid, they are 8.5oz (240g) and have approximately 45+ hour burn time.  All of our candles are made with a luxury soy wax paired with a crackling wooden wick so that you not only get to enjoy the aroma but you get the soothing sound from the wick!
Depending on the design of the label we may choose to foil it, which means give it a little bit of shine over all or some of the label.  We have several foil colors to choose from: gold, rose gold, copper, pink, red, teal, green and iridescent leopard.
I love it all!
I enjoy your scented candles and cherish the personalized ones I have been given. They are too beautiful to burn but I will do so eventually.
One thing I particularly appreciate is the crackling sound as the candles burn. The ones I do burn last a long time and smell delicious.
I have purchased your wax and burn it in my wall warmer. Thank you for the samples of wax included in my candles and identifying them.
I like to buy your candles as gifts and they are received with favorable comments.
Custom candles
I've ordered a few custom candles and they have been amazing Stephanie helped me customize one in memory of my brother she went above and beyond best customer service ever ❤