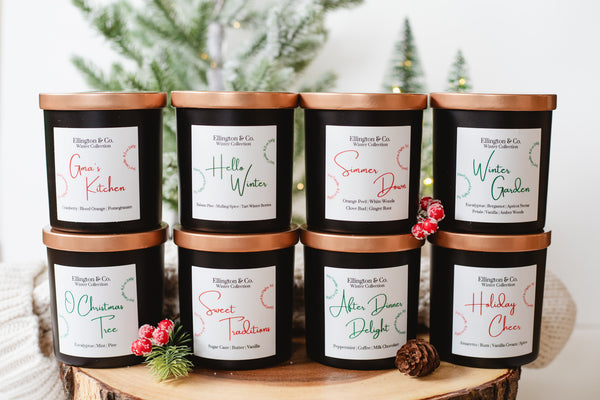 Winter is here!
Our Winter Collection is now available! We have a few new scents as well as several returning from previous Winter Collections. Click here to check them out!
Winter Scents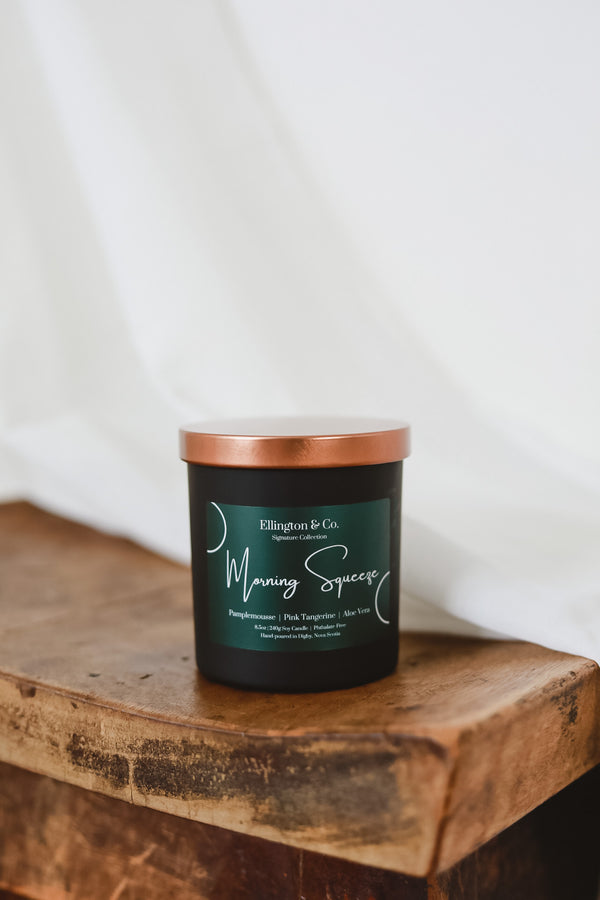 Meet the Signatures
Our Signature Collection is feature in our classic matte black jar with copper lid. Unlike our Seasonal scents, these ones are year-round!
Signature Collection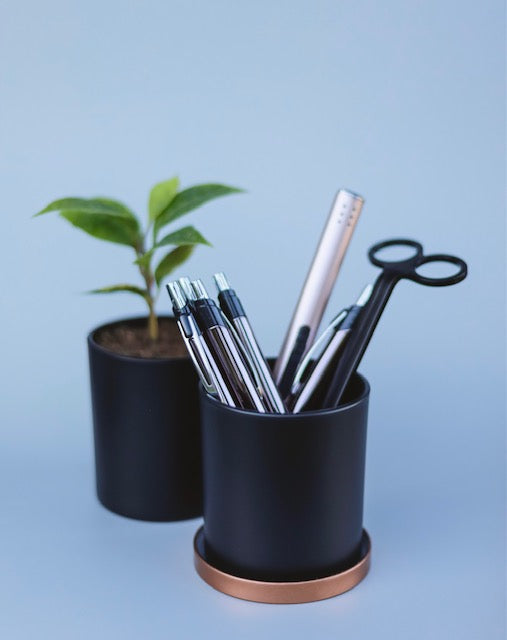 Recycle or Repurpose
We have a recycling program where you bring back your jar with the lid and receive $1 OFF your next candle purchase! All of our gorgeous candle containers can be re-used in some way if you choose to keep them! Click the link for more information.
Re-Use
I like candles and love supporting small businesses! These candles not only look great but they smell even better.
~ Kym
The After Dinner Delight candle is amazing! The smell is warm and lovely and not overbearing. I love the wood wick - sounds like a fire and burns so nicely!
~ Elizabeth
Love all the candles & melts! I so far have 3 and they all smell amazing. They also made the perfect gifts this year, everyone loved the ones they received.
~ Hannah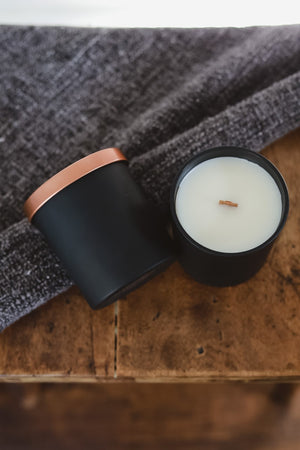 Follow us on Social media
We would love for you to follow our journey on social media. Facebook @ellingtonandco and on Instagram @ellington.co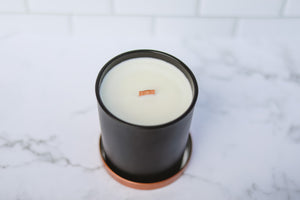 Candle Care
Be sure to refer to your candle care card to ensure safe burning of your products and to learn more about the unique wooden wick feature!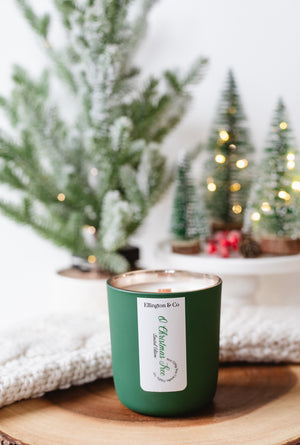 Back by popular demand; O Christmas Tree is our all-time best seller two years running.  This candle adds a new...
Learn more