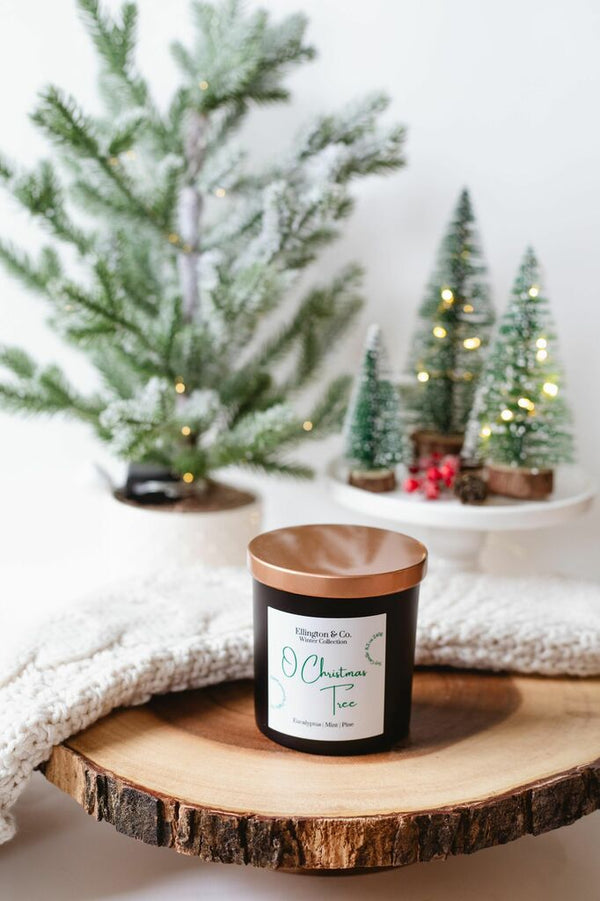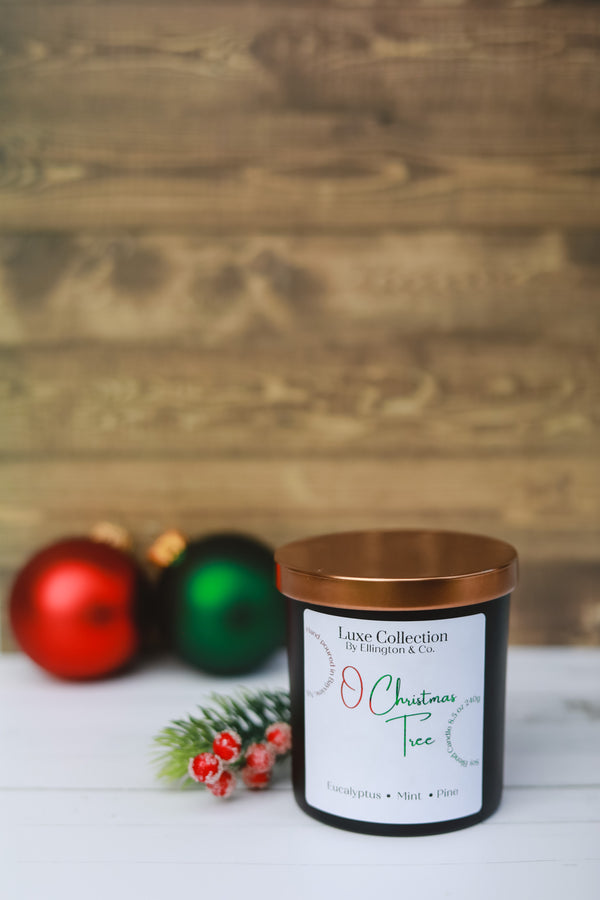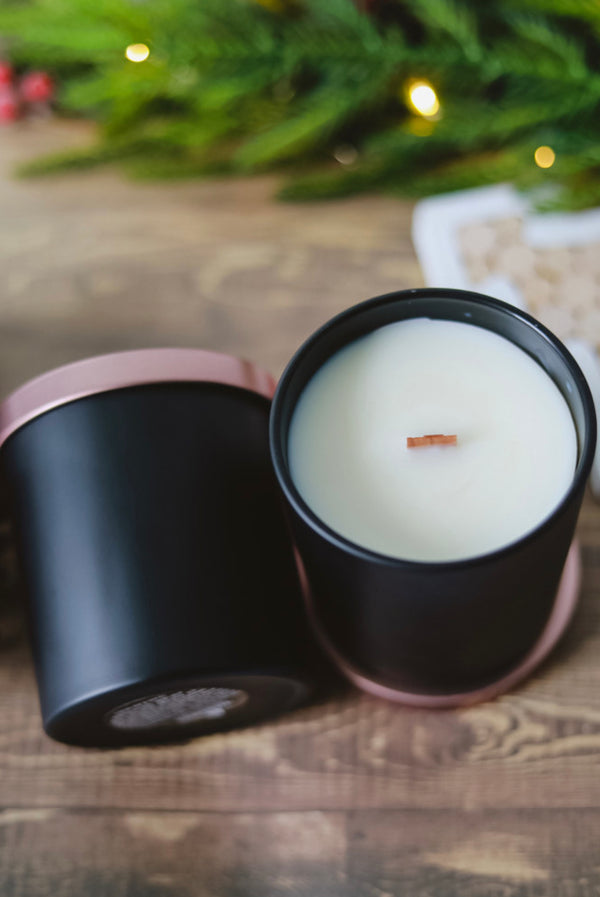 Back by popular demand; O Christmas Tree is our all-time best seller two years running.  This candle adds a new layer of sophistication to traditional pine scents with vivid notes of eucalyptus, cypress and tonka bean, creating a unique aromatic crispness.  The scent from this candle will make you feel as though you're in a tree lot searching for that perfect Christmas tree to take home.  This candle has just the perfect amount of pine so that you can enjoy it and not smell like an old school air freshener! 
         Notes:
         Top - Eucalyptus, Mint
         Middle - Cypress, Pine
         Base - Tonka Bean, Smoke
This scent is featured in our classic matte black glass jars and come with a metal lid in our signature copper color.  The vessels are filled with a beautiful creamy soy wax and quality phthalate free fragrance oils.  We also added a special touch to your Ellington & Co. candle, an upgrade from the traditional cotton wick to a more unique and appealing crackling wooden wick!
~ Where luxury meets sustainability!
8.5 oz Candle:
45+ hours burn time*
3.55" tall, 3" wide
Suggested rooms for candle use: bedrooms, bathroom and living room
*The trick to make your candle last longer and have minimal soot is to trim the wick to 1/4" maximum to 1/8" minimum before every single burn and to keep it lit for 3-4 hours at a time.  Please be sure to read the warning label at the bottom of your candle and NEVER leave your candle unattended.  
Once you've enjoyed the life of your candle please be sure to upcycle your candle jar in some way!  Please see FAQ for some inspiration.  Please don't forget to recycle and/or re-use any of the packing you can.  
Amazing!
Smells like Christmas! Beautiful pine scent!