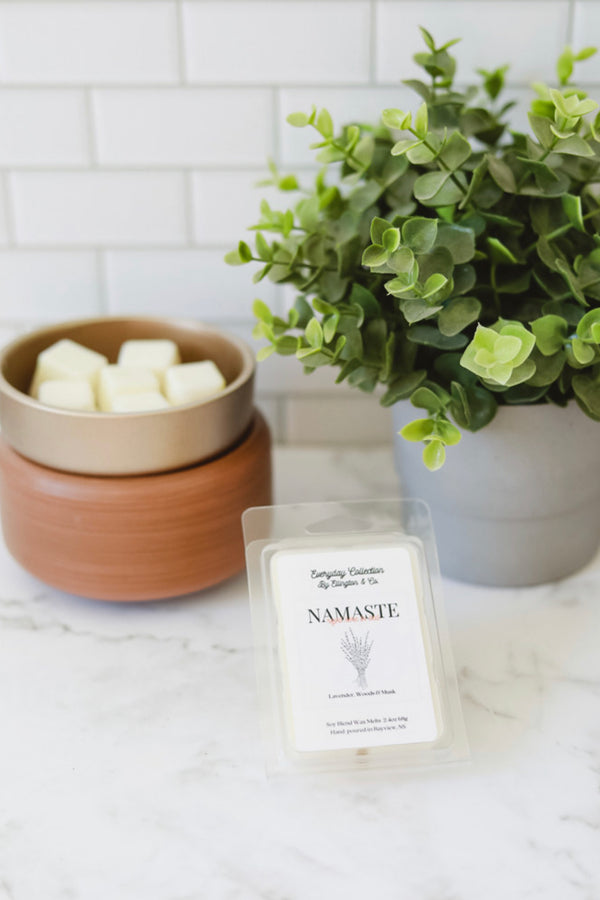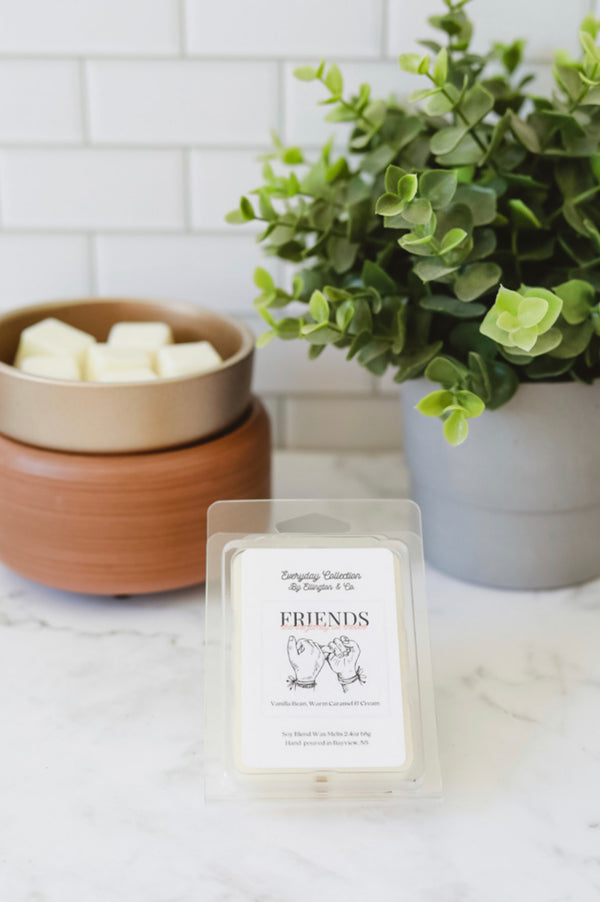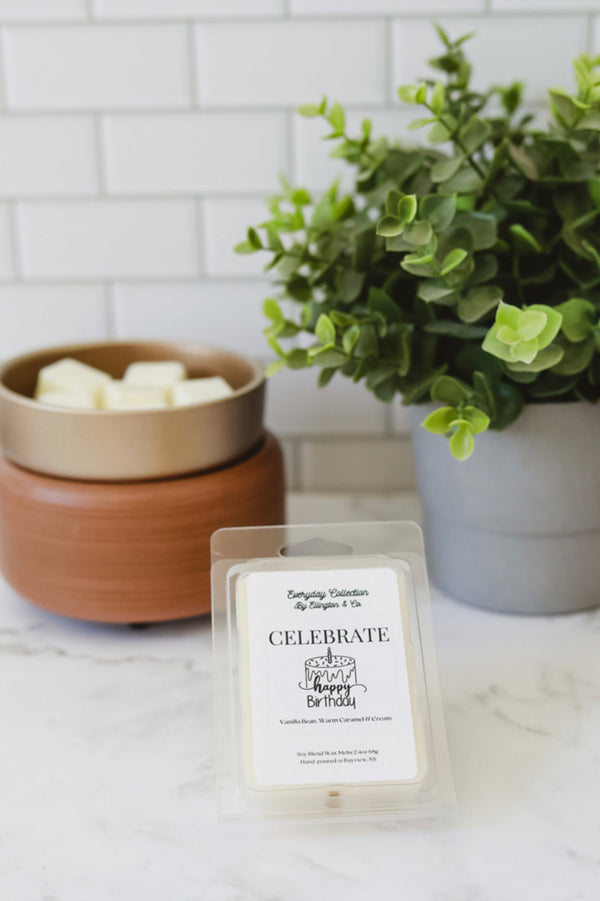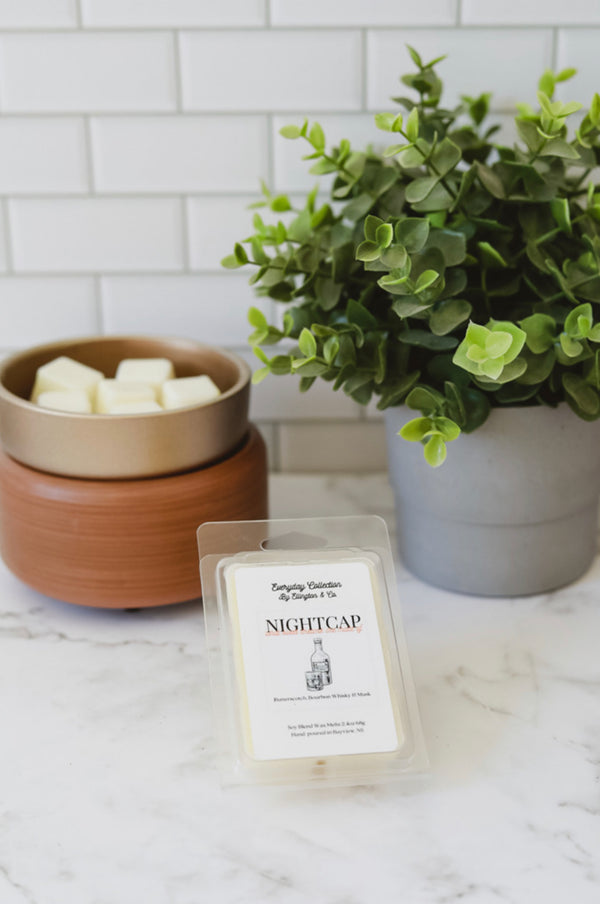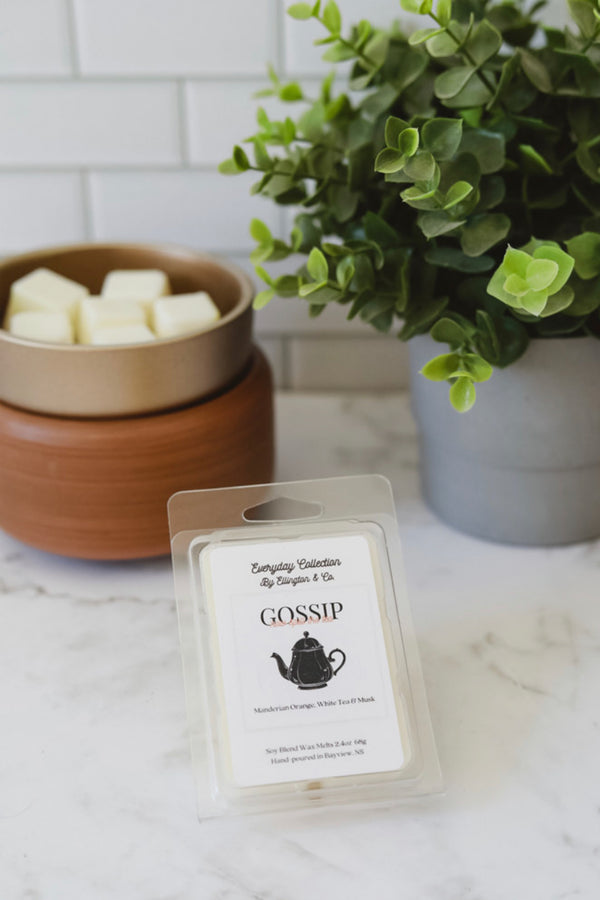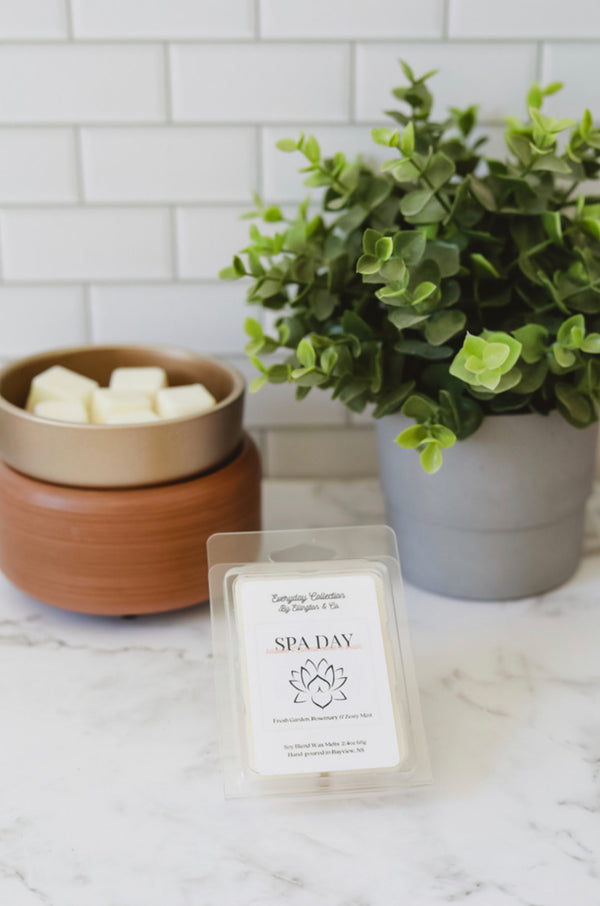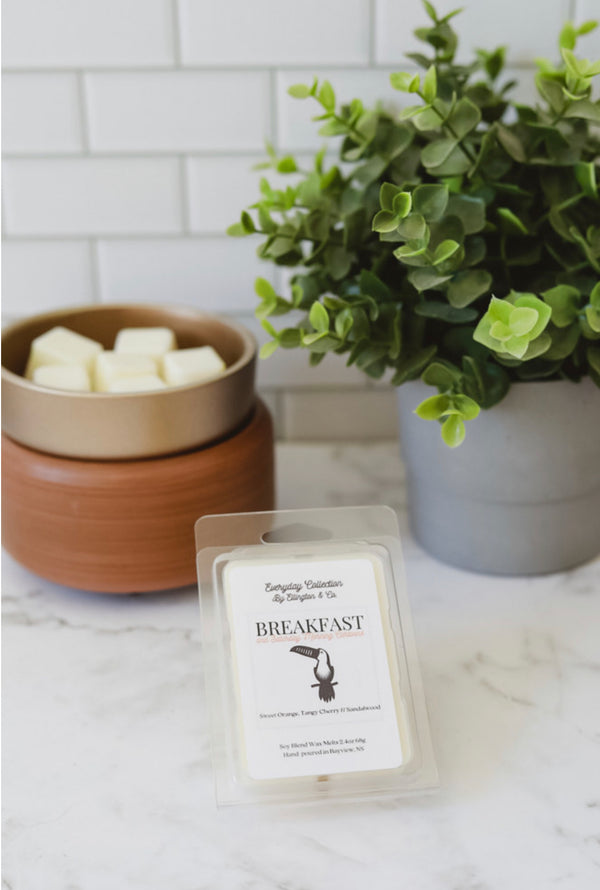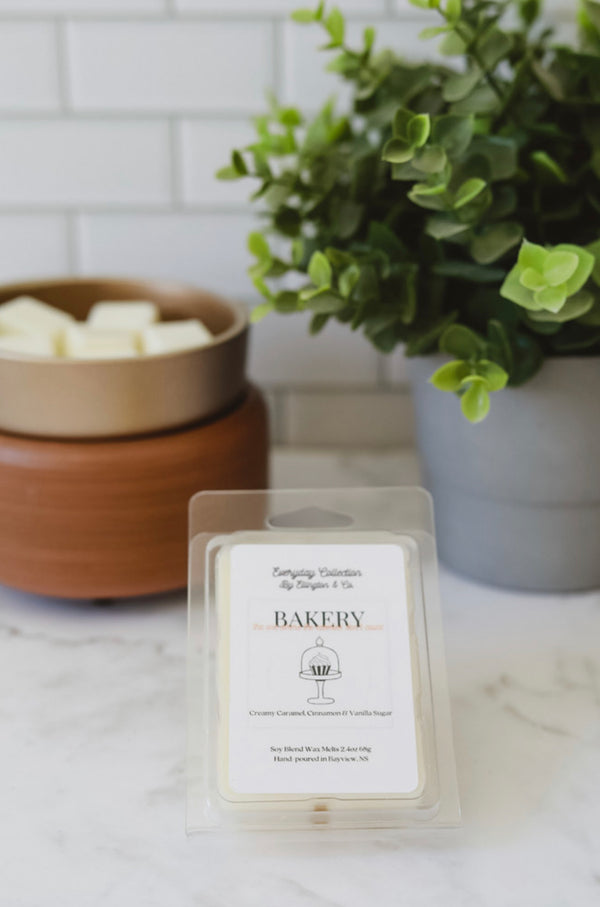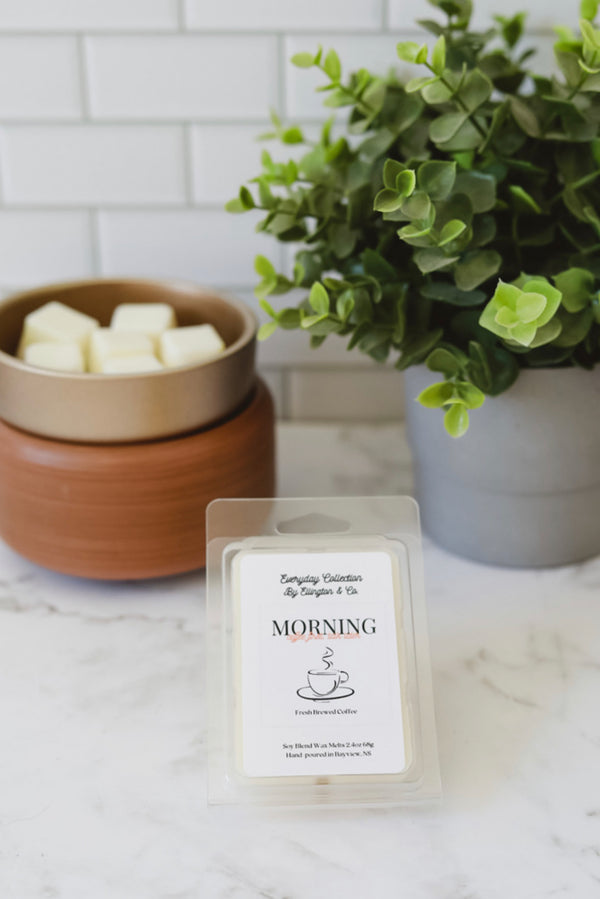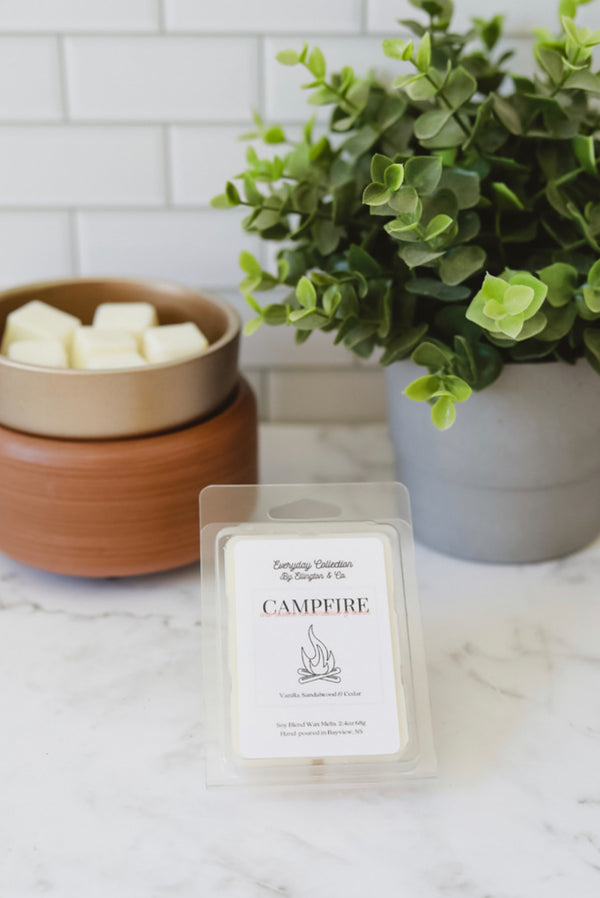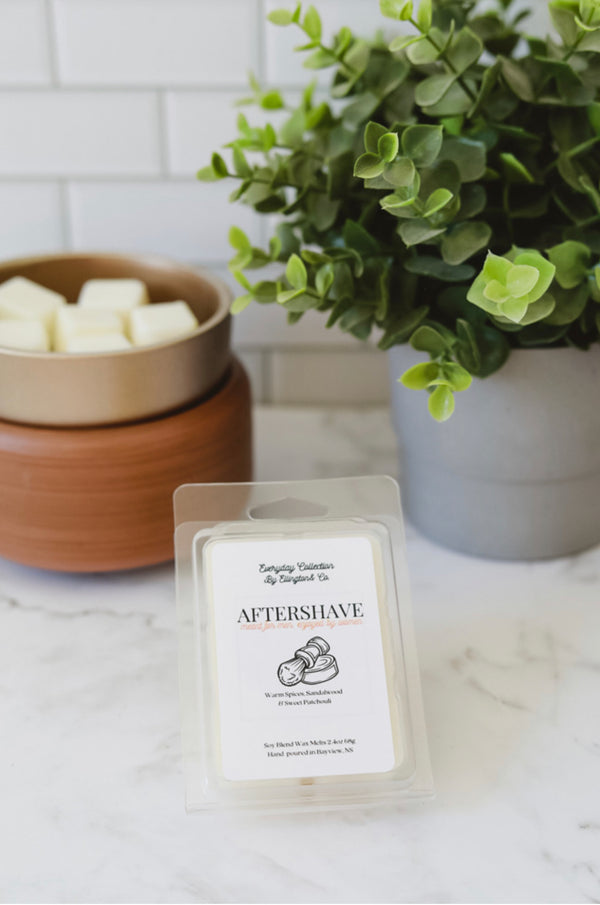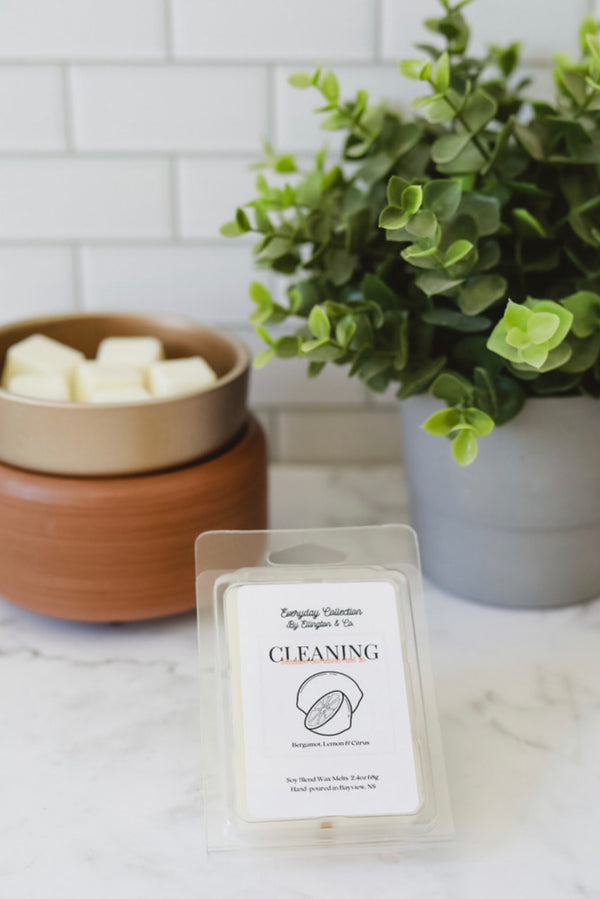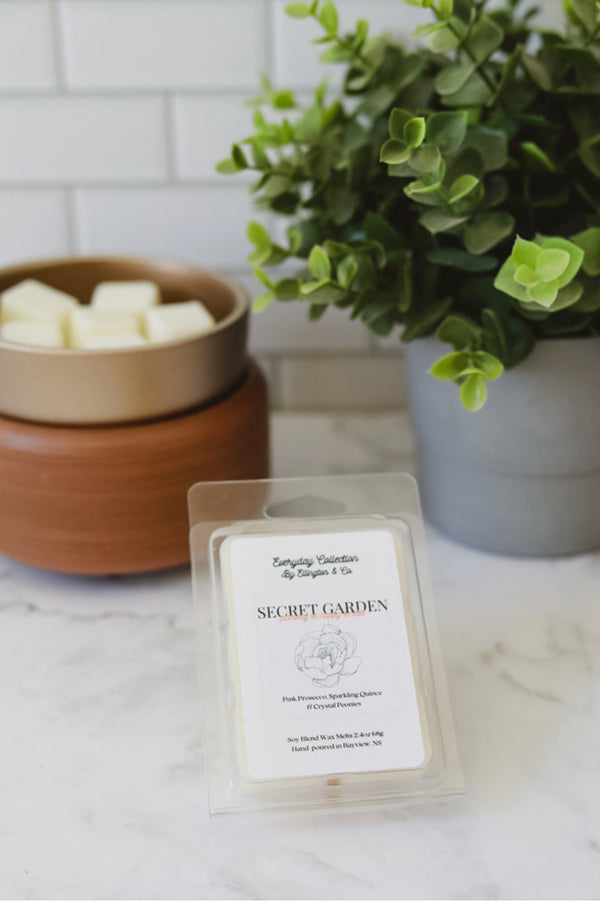 We now offer wax melts in our Everyday Collection scents!  The PET 6 cavity clam shells are 2.4oz (68g).
Scent Options:
AFTERSHAVE is pretty self explanatory here:)  This one is enjoyed by all!  It is the perfect blend of warm spices, sandalwood and sweet patchouli.
BAKERY is for those that find themselves drawn to the baked goods scent, this one is calling your name!  Luscious buttery tones blended with crushed almonds and creamy caramel will entice the senses.  Ground cinnamon warms this fragrance and is capped with a sweet vanilla sugar note.
BREAKFAST…Think Saturday morning cartoons as kid...that yummy, sugary breakfast cereal.  Now you can enjoy the aroma without the calories!
CAMPFIRE is sweet but outdoorsy.  Think about roasting marshmallows by the fire and here you have campfire with roasted marshmallows of course.
CELEBRATE is a delicious confetti vanilla cake with all the frosting!
CLEANING…There's just something about a fresh lemon scent!  Here is our CLEANING "because someone has to" candle.  It's not on the sweet side and there is definentely no harsh chemical smells here.  It's just the perfect fresh scent.
FRIENDS candle is possibly the softest scent in this collection.  Not overpowering but it still provides a lovely aroma of sweet sugar and warm vanilla.
GOSSIP…Sliced lemons give a light tartness to this warm cup of tea with a heart of sweet floral notes and dry musk base.  Light this and enjoy the "spilled tea" with friends!
MORNING…For those that enjoy their morning cup of joe, you'll enjoy this 'strong cup of black coffee'!  This scent mimics your favourite cup of signature coffee from one of the most popular coffee houses.
NAMASTE is for those days or evenings when you just need to unwind.  Namaste "right here in bed" is that peaceful and zen scent of lavender.  This fragrance captures the soothing essence of lavender and is not overly sweet or herbal.  It's the perfect balance of soft and simple.
NIGHTCAP This is the perfect candle for the end of the day "nightcap"!  It is a delicious blend of rich creamy butterscotch with hints of bourbon whiskey straight from an oak barrel.  The undertones of this fragrance are enhanced by sweet vanilla and light hints of musk.
SECRET GARDEN is a familiar scent for some with this floral hint from the Secret Garden.  This is a festive blend of sparkling champagne, crystal peonies and almond crème.
SPA DAY…Everyone needs and deserves relaxation in their busy lives.  This is one that you can wind down, close your eyes momentarily (do NOT fall asleep as that would be far too dangerous while your candle is lit) and take in the spa-like aroma.  This fragrance is made up of a refreshing blend of rosemary, fresh garden herbs and zesty mint!  This scent might be a familiar smell from your favourite spa line.